Promotion of Health
The initiative and the vision of a ShapePark in the tradition of the Swiss Vitaparcours came from Guido Guth. Today, the registered non-profit ShapePark Association (R.A.), which he founded, stands behind the ShapePark. The Shape Park Association, its donors and the municipality of Kfar Saba all share the same goal: to help promote good health through exercise.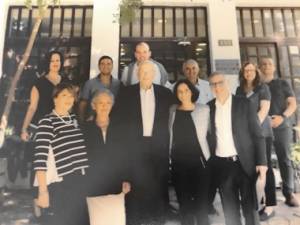 Studies have proven that regular exercise allows people to stay fit at every age and lead healthier lives. Physical activity and different types of sports enhance our well-being and help keep illness and accidents at bay and foster happiness. The ShapePark makes exercise for the entire body possible for everyone, at no charge. The professional group training sessions we support ensure accurate training and bring regular participants to a higher level of fitness.
The ShapePark Association was founded by Guido Guth, the initiator of ShapePark,. Its main activities are …
Raising the awareness of ShapePark as a recreational opportunity to improve the health of the general public
Funding group training sessions with professional coaches to make them accessible and affordable for everyone
Organization of events in and for the ShapePark
Maintenance and development of the signs for the exercises
Regular checking of the infrastructure to support the maintenance done by the municipality of Kfar Saba
Taking the initiative for the enhancement of the ShapePark
The ShapePark, in its current offering, has been made possible thanks to the generous support of our partners and many other individuals. The instruction signs and sports equipment were funded by ISTRA TradeLink Ltd. (Kfar Saba), with support from Yvette and Dr. h.c. Thomas Karger (Basel, Switzerland). The fitness trail was built by the municipality of Kfar Saba and "The Kfar Saba Economic Development Company", which is also responsible for its maintenance. The further development of the ShapePark with lights, trees, irrigation system, relaxation corners, and drinking stations was made possible through an additional donation by Yvette and Thomas Karger.
The ShapePark is not just an initiative for the community, it is also supported by many members of the community. Learn more about our many supporters.

Guido Guth – Initiator of ShapePark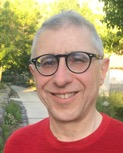 Guido Guth, a mechanical engineer who grew up in Switzerland, is the founder and managing director of ISTRA TradeLink Ltd. in Kfar Saba.
He introduced this first fitness trail to Israel in memory of his late friend Steven Karger (1959 – 2008). Guido is married to Elisabeth. Together they have three children and four grandchildren, all citizens of Kfar Saba, Israel.