Train for free
The ShapePark is designed for individual training on your own and for group training. Iconographic signs explain the 43 exercises in a way that is easy for anyone to understand.
If you would like to train with a professional coach, see our group training sessions and register for free.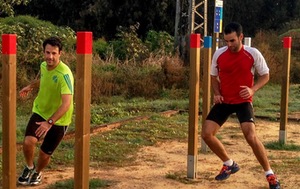 Individual Training
You can run or walk the trail and do the exercises you enjoy. Come whenever you like, day or night. The stations are self-explanatory using easy-to-understand iconographic instructions. Their color-cues indicate the focus of the training for each exercise: endurance, strength, or mobility and agility.
Group Training
You can train in your own group if you like. ShapePark even offers training sessions with professional coaches who can instruct you and supervise your training.
Choose the group you feel comfortable with and register for free: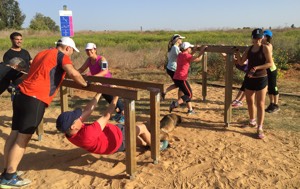 Regular Group Training
Small groups of 6 – 16 participants, for trail running with exercises
Every Monday, 19.30 – 21.00 h
Every Wednesday, 20.00 – 21.30 h
Every Friday, 7.00 – 8.30 h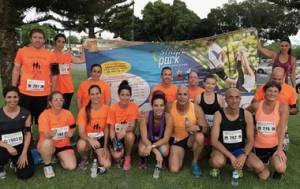 Runners Group Training
Get fit with endurance running (10 km or more) on the soft gravel circular-course of the ShapePark. You can warm up at the different stations.
Every Sunday, 20.00 – 21.30 h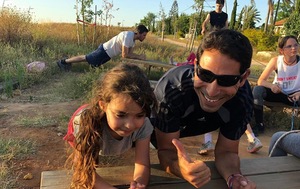 Family Group Training
For parents and children
Every Sunday, 18.00 – 19.00 h
Parents with Children (age 5 – 8)
Every Sunday, 19.00 – 20.00 h
Parents with Children (age 9 – 13)
Every Tuesday, 18.00 h
Parents with Children (age 7 and older)